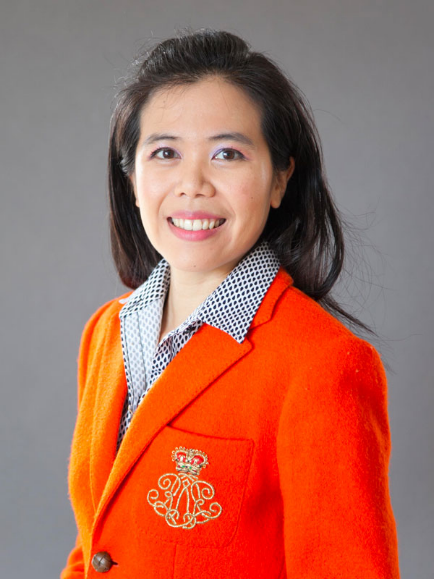 Josephine Lau
Dr. Josephine Lau is an associate professor at the University of Nebraska – Lincoln in Durham School of Architectural Engineering and Construction. She has expertise in germicidal ultraviolet air-cleaning technologies, indoor air quality simulation, and measurement, and energy modeling and monitoring for various mechanical ventilation systems and different building types. She has written over 60 peer-reviewed publications related to indoor air quality and the energy efficiency of ventilation systems. Dr. Lau's research interests are seeking Indoor environmental solutions for improving occupant's comfort, health and performance while optimizing the energy and environmental impacts.
She received Henry Y. Kleinkauf Family Distinguished New Faculty Teaching Award and Architectural Engineering 2011 Mentoring Award. She was involved in various technical committees and was awarded Distinguished Service Awards in the American Society of Heating, Refrigeration, and Air-conditioning Engineers (ASHRAE). She is currently serving on ASHRAE – Epidemic Task Force and GPC 37 to develop guidelines for the application of upper-air ultraviolet germicidal devices to control the transmission of airborne pathogens. She is the HiBR 2020 Scholars at Health in Building Roundtable Annual Conference (sponsored by NIH) and received Excellence in Research 2021 (University of Nebraska-Lincoln College of Engineering).
Besides, she also served as the associate editor of the Journal of Architectural Engineering (JAE), Frontiers of Building Environment (FBE), and the deputy and regional editors of the journal Indoor and Built Environment (IBE). She graduated with a Ph.D. in Architectural Engineering from Pennsylvania State University, PA., and an M.S. in Mechanical Engineering from Purdue University, IN.
报告题目:Healthy Air and Environment for Occupant's Health and Performance