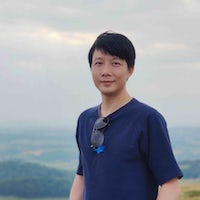 Zhiwen Luo
Chair in Architectural and Urban Science, Welsh School of Architecture, Cardiff University, UK. Prof Luo's research focuses on designing smart, resilient, and healthy built environments at both building and urban scales with minimal energy expenditure, in response to climate change and public health emergencies such as COVID-19. His research has been funded by NERC, EPSRC, BBSRC, Innovate UK, Met Office, ADEPT (Association of Directors of Environment, Economy, Planning, and Transport), Climate Kic, Global Innovation funding with the total funding exceeding £5m (as PI and Co-I). He is the Board member and Award Committee Chair for International Association of Urban Climate (IAUC) and Chair for Science and Technological Committee: Environmental and Climate Impact for International Society of Indoor Air Quality and Climate (ISIAQ). He has published over 60 peer-reviewed journal papers covering various research themes, e.g., built environment, environmental science, infection disease and meteorology.
报告题目:Overheating risk assessment in an urban environment
报告简介:
Traditional epidemiological study on exposure to heat and air pollution mainly focuses on outdoor environmental parameters, but overlooks the fact that people spend more than 90% of their time indoors. A better understanding of both indoor and outdoor environmental quality design could improve our assessment of exposure to these important environmental hazards. In this talk, I would like to share some of my research work on the integrated thinking of building and urban design to achieve the goal of resilient and healthy living, in particular on heat exposure in an urban environment.